Pasta Bottarga
(1 Portion)
Recipe courtesy of
Herbert Madar
The number one Bottarga
dish!
This is the most popular Italian dish using grated Bottarga.
Easy to make, only a few simple ingredients needed. Always a favorite, so tasty with a pronounced, briny, aromatic ocean flavour in each and every bite.
This recipe is for one portion:
For this recipe you'll need:
2 Tablespoons of Good Olive Oil
One Portion of Al Dente Cooked Spaghetti
A bunch of Fresh Arugula (optional)
Preparation
1) Fry one or two cloves of minced garlic in hot olive oil, in a medium sized frying pan on medium to high heat. Let fry for a minute or so, or just before garlic starts to brown.
2) Throw in your handful of raw Arugula, and fry until the leaves have fallen.
3) Add your cooked single portion of cooked al dente sphaghetti into the pan along with the frying garlic, and cooked arugula.
4) Toss gently to get the spaghetti nice and hot and covered in olive oil, garlic and arugula. Add salt and fresh ground pepper, then transfer to a dish. Grate Bottarga onto the top of your garlic spaghetti Immediately, and you're done. Enjoy!
Let us know who it turns out, or share your recipes with us, we'd love to know!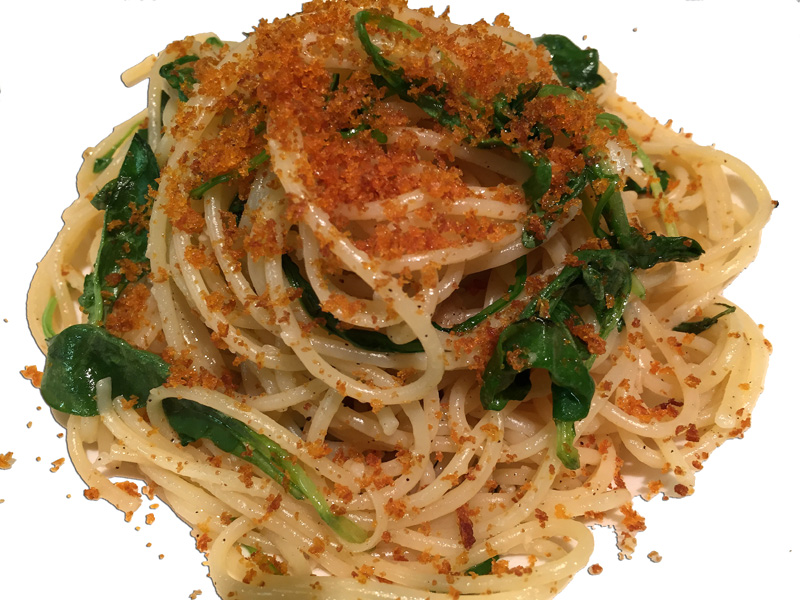 Contact us about your Recipe Ideas!