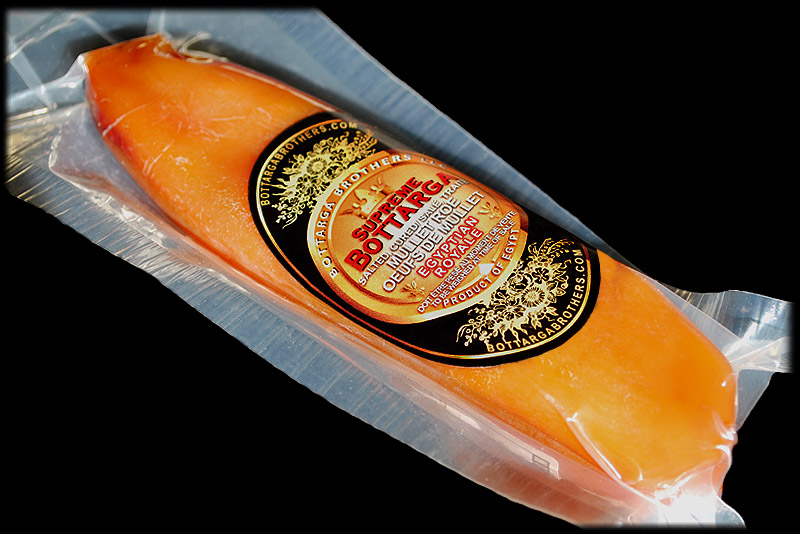 Whole Shrink Wrapped Egyptian Batarekh

SATISFACTION GUARANTEED
This email address is being protected from spambots. You need JavaScript enabled to view it.
for International orders
NEXT DAY CAN POST EXPEDITED SHIPPING
Allow 3-7 days to receive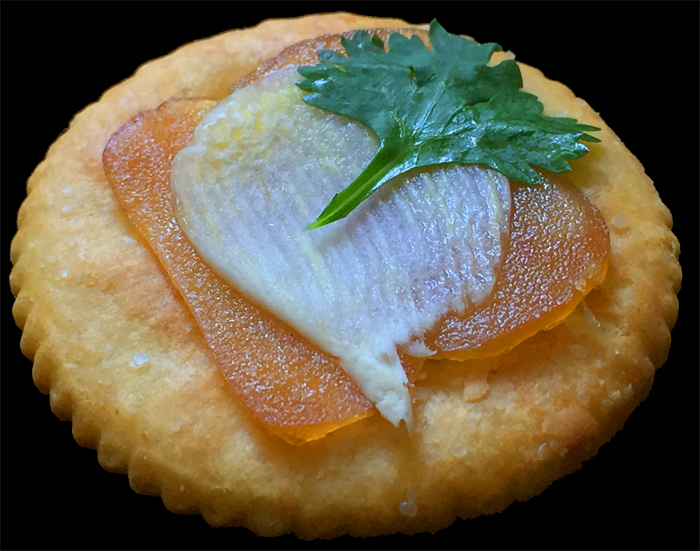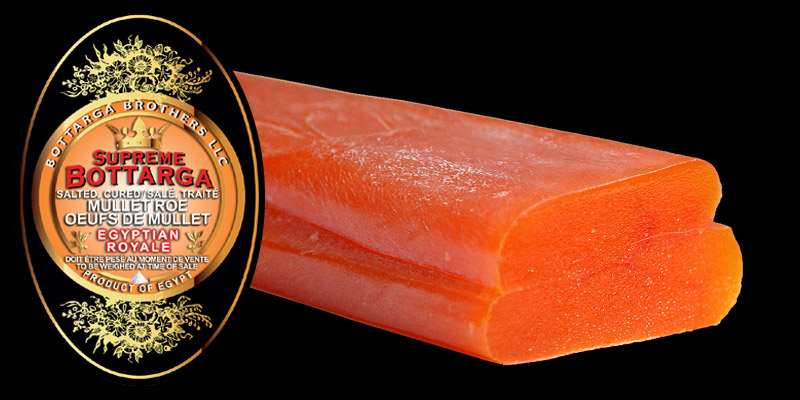 Also known as Batarekh in Arabic, this exotic ancie

nt delicacy was thought
to be introduced to the Far East region by the Phonecians
some 2000 years ago! Often served
in thin slices,
with a shaved layer of garlic, drizzled in virgin olive oil, and eaten with

traditional flat b

read.
Our
"EGYPTIAN ROYALE"
Batarekh is imported from Egypt, and produced
for
Bottarga Brothers
by the very finest Bottarga Masters
in the World!
These entire sacs of fine Mullet Roe are cured to perfection, a somewhat soft texture, with a
sublime
ocean taste that is unsurpassed.

Egyptians cure & press the two lobes, one on top
of another,
instead of one next to the other,
resulting in it's unique unified shape.
An all natural delicacy made from the Roe of wild caught Mullet fish.
A taste that
real Bottarga
connoisseurs will adore!
Every slice a delight.
Authentic, delicious and
healthy. Enjoy
Bottarga Brothers
"EGYPTIAN ROYALE"
, the finest Egyptian Batarekh in the world!
Shipping & Return Policy
:

Free shipping only available to US customers. All

US orders ship free within the USA including

Puerto Rico and Hawaii.
Orders received by 2:00 PM EST will ship same business day Monday through Saturday unless otherwise noted on detail page.
If for any reason you are dissatisfied with your order, please contact us immediately at 844-MAD-BROS. Unopened items can be returned within 7 days for a full refund. Items that have been opened or where the seals or packaging have been broken can not be returned. Back to Order