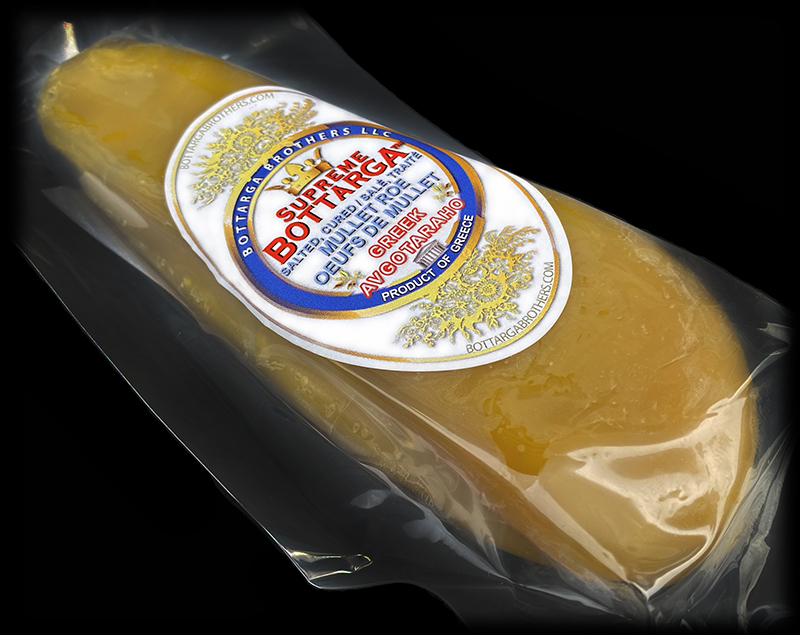 Our

"GREEK AVGOTARAHO

"

is an authentic, Greek, traditional delicacy made from the highest quality Grey Mullet roe cured with sea salt and dehydrated in it's own natural membrane to absolute perfection. The whole is covered in
natural beeswax for sweet preservation.

Artisanally

prepared exactly as it has been since 1850 from generations of the same family.

Sweet, delicious, briny, silky roe,
prepared by the worlds' "TOP" Bottarga Masters in
Athens, Greece. A sublime delicacy, sure to please the most discernible palet. Simply delightful!
An exquisite, refined, culinary delight for foodies who love that oceanic umami flavor.
Enjoy
cut in thin slices with your favorite aperitif.
A
ll natural, healthy
product
made of just two
ingredients, salt & roe.
Wrapped in All Natural Beeswax
No Preservatives
Wild Caught
Finest Premium

Quality

Roe

SATISFACTION GUARANTEED
Allow 3-7 days to receive